Who Bombed Judy Bari?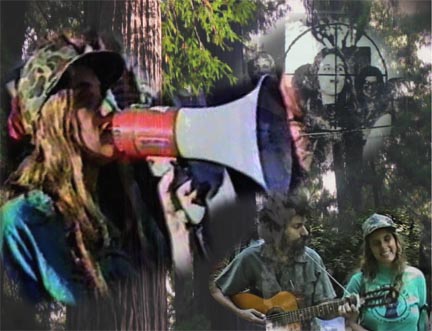 25 years ago this week, a bomb blew up in the car of two of the most prominent Earth First! redwood activists: Judi Bari and Darryl Cherney – while they were driving through Oakland, CA. Judi and Darryl were on an organizing tour for Redwood Summer, the most ambitious campaign ever to save the old growth forest in Northern California. Judi was well known in labor, peace and feminist circles, as well as the originator of Redwood Summer. The FBI and Oakland Police immediately accused the pair of carrying the bomb and of being environmental terrorists.  The story played out for weeks in the press – the victims were the suspects.
Twelve years later, after Judi had died of breast cancer, the landmark court case to which she had dedicated the last years of her life went to trial – AND THEY WON!  The FBI and the Oakland Police were ordered to pay $4.1 million for violating the constitution, falsifying evidence and trying to frame the activists.
Today on Women's Magazine, we air part of the acclaimed documentary Who Bombed Judi Bari, by Mary Liz Thomson and Darryl Cherney.  We speak with Karen Pickett, long-time Earth First activist and close friend of Judi Bari, about the legacy of the bombing and the case and what is being done to commemorate it.