We speak with two powerful artists:
Nell Painter, a prominent historian and author of the New York Times Bestseller, The History of White People, didn't do what many people do when they retire. At 64, after retiring from Princeton University, she entered art school, receiving a BFA from Mason Goss School of Art at Rutgers, and then heading to the prestigious Rhode Island School of Design for an MFA in painting. There, she developed a new appreciation for formalism, while coming to terms with the fact that age was the defining element of how her young classmates saw – or didn't see – her. She'll be speaking at the upcoming Bay Area Book Festival about her memoir, Old In Art School, a National Critics' Circle Award Finalist, and about her understanding of how race, gender and age affect who gets to be called an artist. She'll also be joining a panel on The Legacy of Adrienne Rich and the Shape of Our Feminist Future.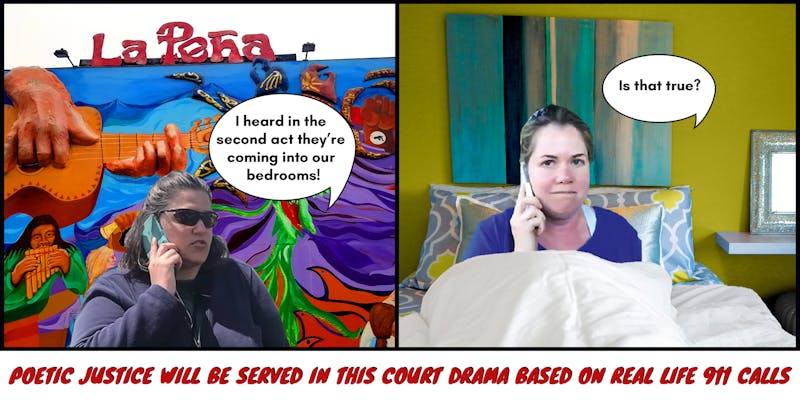 Jovelyn Richards, host of The Space Between Us on Women's Magazine, brings her play, 9-1-1 What's Your Emergency? The Verdict to La Pena next weekend, April 26-27. The first act of 9-1-1 What's Your Emergency? premiered at La Peña Cultural Center in September 2018 as an artistic response to the local 9-1-1 calls that made BBQ Becky and Permit Patty infamous on a national level. In this second act, framed as a courtroom drama, Jovelyn asks, should these calls be seen as hate crimes? You – the audience – get to weigh in on the verdict. The show will be performed with a multicultural cast and a jazz orchestra. In our interview, we discuss how sexism blends with white supremacy to lead white women to call the cops on Black and Brown people's expressions of love and intimacy. Jovelyn's shows always sell out so get your tickets early.