A Communitarian Celebration of those dedicated to collective well-being, in two parts.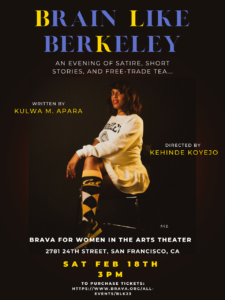 First segment we welcome Kulwa Apara,
writer, creative, healer : escritora, creativa, curandera,
Afrofuturist Witness & Conjurer of Words & Space
Whose one woman play, "Brain Like Berkeley, an evening of satire, short stories, and free-trade Tea," will be premiering on Saturday, February 18th at 3 pm at the Brava Theater in San Francisco.
"Kulwa Apara is a Spanish speaking Afro-Californiana born in Berkeley, CA, with African roots stretching across the Mississippi Delta and Bayous of Louisiana. Her Eastern Band Cherokee ancestors survived forced relocation to Oklahoma and the Trail of Tears, and her African ancestors survived the Middle Passage. Kulwa was born an Ibeji / twin to Pan African parents who raised her at the intersections of art and freedom. As a performing artist and health activist, Kulwa explores historical traumas and triumphs through an artistic lens. She is committed to using the legacy of cultural-arts as a tool to enhance and advance mental health outcomes in marginalized communities." (Bio from Brava)
Brain like Berkeley: https://www.brava.org/all-events/blk23
Part 2 –
Dedication to Communitarian Magic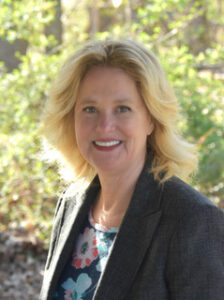 For the remainder of the hour, we are joined by political-spiritual ally, Patricia Ewing,
to excavate and liberate Valentine's Day,
as honoring of almost-Pope Valentinus, advocate for true equality,
and to tease into pertinence in our current political-spiritual conundrum…
(Sun Saturn dance)
the necessary animating of all inclusive egalitarian Community!
Patricia Ewing's work spans three areas. Big Picture Strategy supports candidates, organizations and businesses with policy and management support. Ewing Transformation focuses on mentoring and supporting C-Suite folks to reach their potential. Ewing Energy develops municipal and private decarbonization projects around the country to support a more sustainable planet.
Support The Visionary Activist Show on Patreon for weekly Chart & Themes ($4/month) and more…